Aluminium Doors
Our aluminium range consists of single, French, bi-folding and residential doors as well as windows. All are completely bespoke and constructed from the highest quality materials and what's more, they're guaranteed for years.
Style and slim sightlines are nothing without the strength and security that our aluminium brings. Extremely strong and use only a premium grade aluminium across all products.
Our aluminium brings benefits that you can and can't see. In terms of those you can't see – aluminium's innate strength makes the doors physically secure, energy efficient and highly durable. It is also resilient to the elements, so the frames won't flex, warpor corrode in varying weather conditions. Our aluminium is hugely versatile and strong enough to easily accommodate us to manufacture complex door and window layouts.
Bifold Doors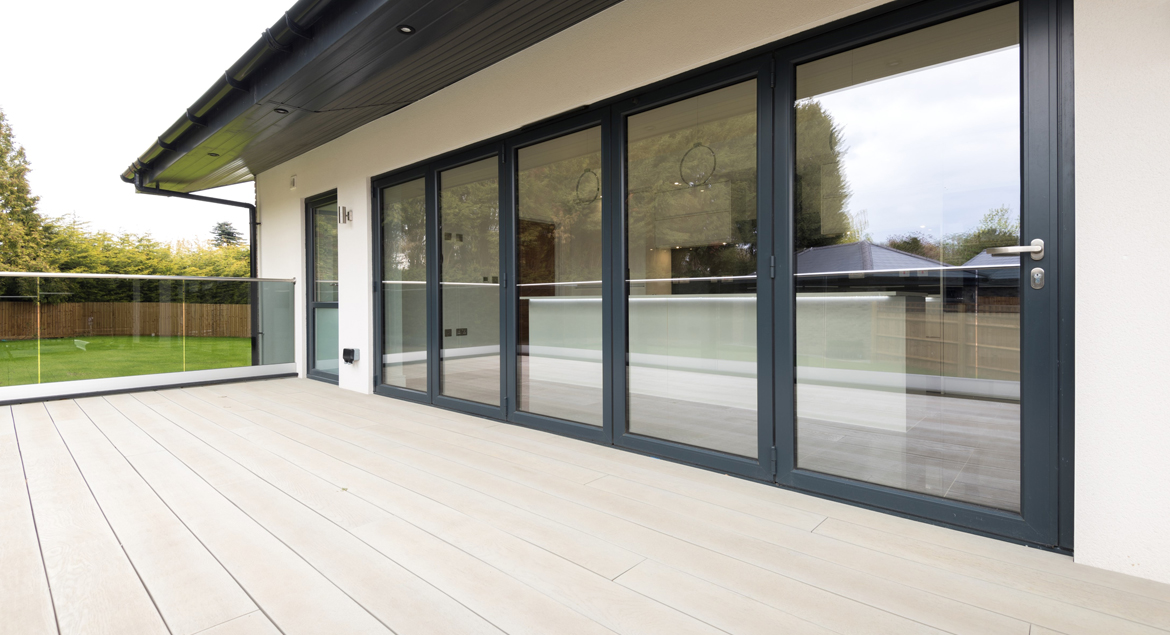 The fashion for bi-fold doors shows no sign of slowing down. Why would it, when it offers all that extra natural light the whole year round and the added advantage of throwing open a 'glass wall' to let the outside in during the summer months?
With so many options and configurations to choose from, Homesafe Glazing and Locks can meet your needs exactly. Dual colour and multiple threshold options. Double or triple glazing… the choice is practically limitless. Not to mention, of course, the improved sight lines, increased door sizes and slimmer profiles that come as standard with this breakthrough bi-fold design.
Our bifolddoors holds the key to longer summer days, warmer winter evenings and an all year-round uninterrupted widescreen view of your world.
ENVIRONMENTAL PERFORMANCE- U-values as low as 1.6W/m²k for double glazing and 1.3 W/m²k for triple glazing.
FLEXIBILITY- Doors can open in or out using the same profiles and option for external access on any configuration. Low threshold option for room dividers.
BESPOKE DESIGNS- Complete range of handles and accessories to create bespoke bi-fold designs including colour matched handles and magnetic door holders.
COLOUR OPTIONS- Colour options that complement the aesthetic of any property, including a duo colour option.
MINIMAL SIGHT LINES- Minimal profiles for a modern look and inline system with sash and outer frame of the same depth.
Sliding Doors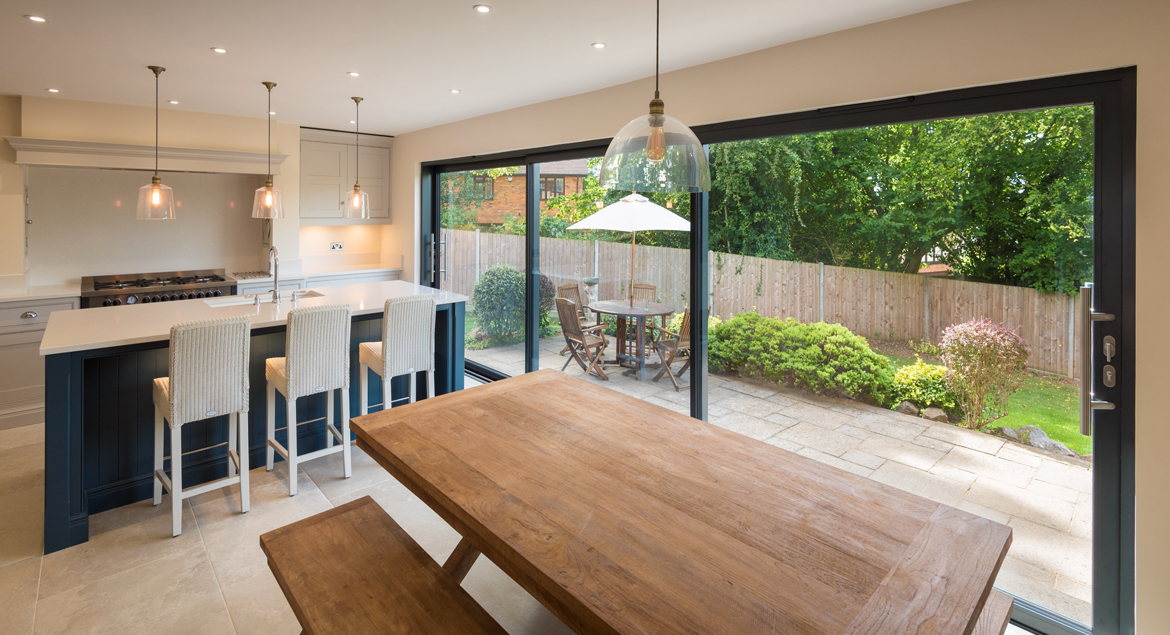 Our aluminiuminline sliders offer a perfect blend of functionality and aesthetics. It allows for ultra-slim sightlines to be achieved whilst accommodating impressively large glass panels, making it both visually stunning and practically versatile. A sleek, minimalist design perfectly complements your interior space, while being ruthlessly tough in protecting your property and keeping bad weather out.
Our Inline Sliders are impeccably crafted, the specifically designed running gear means doors pass each other flawlessly, for smooth and dependable operation even after years of service. Choose from a double or triple track configuration, to stack the individual doors however you want – to the left, right, or in the middle of your space.
A modern, architecturally breath-taking update on the traditional patio door system, the glazed panels can slide in front of each other to create an entrance and your widescreen view of the world, configured to work the way you want it to.