Composite Doors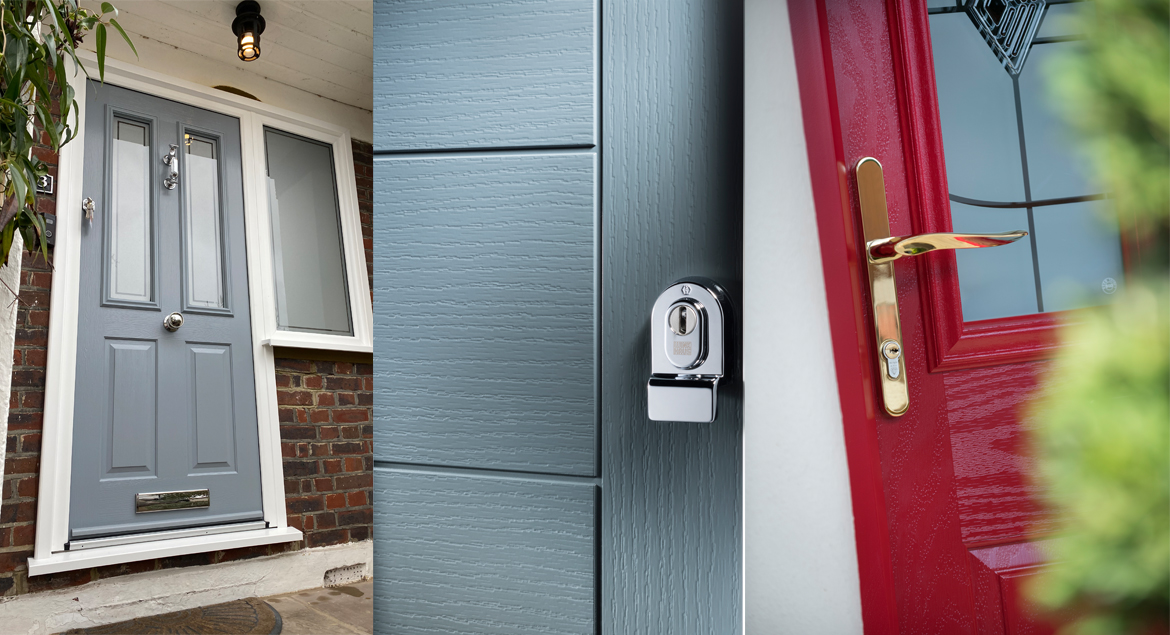 Homesafe composite doors bring you style, performance and security through excellent design and engineering.
Composite doors are rapidly becoming the preferred choice of exterior doors due to the many advantages they have over timber, aluminium and uPVC doors.
A composite door is formed of a partly foam-filled and timber core to deliver effective insulation and security. This core is then covered with a scratch and scuff resistant Glass Reinforced Plastic (GRP) skin with a wood grain effect.
The GRP is coloured through, so it never fades or requires painting and prevents the material from weathering and warping. Everything about our composite doors are designed to be easy to maintain. With no more maintenance than wiping it with a damp cloth to remove dirt, this is the best external door we offer. Furthermore, our composite has water resistant polymer rails that protect its core. This means it will not suffer from water absorption or cause any functional problems that inferior products have. Your door will keep the weather at bay and stay looking good for longer.
Composite doors are renowned for their superb sound insulation which means you can be sure that your new door will keep outside noise to a minimum, helping to make your home the haven you want it to be.
Available in multiple styles, colours and with a variety of glass panes you can make your home entrance special. We can even offer bespoke colours and glass if you want something truly unique.